Blog Archives
By Taniel Koushakjian
FLArmenians Political Contributor
Armenian-Americans have what few ethnic groups enjoy: knowledgeable, skilled, and effective leadership in Washington, DC. The Armenian Assembly of America (Assembly) and the Armenian National Committee of America (ANCA) are organized, principled and steadfast in protecting the rights of Armenian-Americans, developing a strong US-Armenia relationship, helping the people in Armenia and Nagorno-Karabakh achieve freedom and democracy, and overall successfully representing the community in the nations capital for over 40 years. When it comes to ethnic political organizations, the Assembly and the ANCA are models for other minorities in America.
Looking at the relationship of Armenian-American advocacy organizations with US Presidential campaigns, one must rely on the record of the ANCA, as the Assembly is an independent, non-profit organization that is not involved in electioneering or endorsing of political candidates at any level. Full disclosure: the author is a former employee of the Assembly.
On Monday, October 15, 2012 the ANCA, the largest partisan Armenian-American advocacy organization, reported that they would not be endorsing either Barack Obama or Mitt Romney for President of the United States. "While we remain open to constructive engagement with both campaigns, we have no plans at this time to issue an ANCA endorsement this Presidential election cycle," stated Chairman Ken Hachikian. The statement goes on to read, "the ANCA holds that neither Presidential candidate has earned the formal support of the Armenian American community."
Why would the ANCA announce withholding a US presidential endorsement 22 days away from such an important election? A review of the ANCA's statements over the last four years and their track record in US presidential contests over the last 20 years sheds light.
As rightfully noted in their 2012 announcement, the ANCA whole-heartedly endorsed Senator Barack Obama in 2008. After President Obama failed to live up to his campaign pledge to recognize the Armenian Genocide as President, his nomination and subsequent recess appointment of Matthew Bryza to serve as US Ambassador to Azerbaijan, and the fact that neither President Obama nor Secretary of State Hillary Clinton have met with Armenian-American community leaders, the ANCA had very little political room to maneuver in this regard. Further boxing themselves into a corner, the ANCA publicly slammed President Obama for the aforementioned policies, publicly lambasted then-House Speaker Nancy Pelosi in 2010 for failing to bring the Armenian Genocide Resolution to the floor for a vote (to be fair, this response was more warranted in 2007), then privately blasted House Minority Whip Steny Hoyer in front of a crowd assembled to commemorate the Armenian Genocide on Capitol Hill. Out of natural self-interest and after having their endorsement of President Obama thrown by the wayside, it was politically impossible for the ANCA to endorse President Obama for re-election.
In addition, it was interesting to read in the same ANCA press release that they are withholding an endorsement of former Massachusetts Governor Mitt Romney. An historical review of ANCA presidential endorsements over the last 20 years reveal that, when it comes to the race for the White House, only Democrats are worthy. Further analysis of the success rate of the ANCA's presidential endorsements over the last 20 years, unfortunately, leaves much to be desired for the Armenian-American community; specifically, the two-time endorsement of Bill Clinton, who single-handedly blocked passage of the Armenian Genocide Resolution in his final year in office; John Kerry, who lost his challenge to Republican President George W. Bush, and Barack Obama, who pandered to the Armenian-American community above and beyond any of his predecessors. The ANCA withheld an endorsement in the 2000 presidential election as well.
However, what is most interesting is an omission from this years ANCA press release regarding Mitt Romney's statements as Governor of Massachusetts. According to a February 2008 ANCA press release, Mitt Romney shared with them copies of his four Armenian Genocide proclamations during his time as Governor of Massachusetts. "While the first three statements during his four years in office properly described the Armenian Genocide as genocide, his fourth and final statement refrained from using the accurate terminology," read the 2008 ANCA press release. Yet the October 15, 2012 press release goes on to state, "Mitt Romney…has no evident public record on Armenian issues from his four-year tenure as Governor or his two campaigns for the White House." While it is true that Governor Romney has not issued a statement on Armenian-American issues in either of his campaigns for President, the ANCA's 2012 statement withholding endorsement appears to be at odds with their own record.
Therefore, it can be concluded that the ANCA could not endorse President Obama for re-election and that the ANCA would not endorse Governor Romney for President of the United States.
Taniel Koushakjian is an independent political commentator for Florida Armenians. He received his bachelor's degree in political science from Florida Atlantic University in Boca Raton, Florida, and is currently enrolled at the George Washington University Graduate School of Political Management in Washington, D.C. 
By Taniel Koushakjian
FLArmenians Political Contributor
Miami, FL – Last month, the US House Foreign Affairs Committee passed H. Res. 506, legislation "calling on the Government of Turkey to facilitate the reopening of the Ecumenical Patriarchate's Theological School of Halki without condition or further delay." A symbolic measure similar to the Armenian Genocide resolution, H. Res. 506 (the Halki bill) is a non-binding, sense of the House resolution and has no legal or statutory effect. Florida Congressman, and member of the House Foreign Affairs Committee, Gus Bilirakis (R-FL), introduced the Halki bill. Bilirakis is the Co-Chair of the Congressional Hellenic Caucus, and a member of the Congressional Armenian Caucus and International Religious Freedom Caucus.
Founded in 1844, the Theological School of Halki served as the principal seminary for the Greek Orthodox Ecumenical Patriarchate until Turkish authorities forcibly closed the institution in 1971. "It is time that the Theological School at Halki is immediately reopened with no preconditions," Congressman Bilirakis said. "What the Orthodox Christian community and all religious freedom watchdogs throughout the world are asking for is simply that Turkey abides by its constitution, which secures religious rights for all of its citizens and institutions," stated Bilirakis.
In addition to Congressman Bilirakis, 35 Members of Congress cosponsored the bill, including House Foreign Affairs Committee Chairwoman Ileana Ros-Lehtinen (R-FL), and Florida Representatives Mario Diaz-Bolart (R-FL), Frederica Wilson (D-FL), David Rivera (R-FL) and Allen West (R-FL). The next step in the legislative process is for H. Res. 506 to be scheduled for a vote on the House floor. There is no indication that the Halki bill will receive a vote by the full House at this time. However, given the upcoming Presidential election, it would not be surprising to see H. Res. 506 pass the House of Representatives before November.
Two weeks following committee passage of H. Res. 506, Chairwoman Ros-Lehtinen wrote a punishing Op-Ed in the Washington Times explicitly calling on Turkey to leave Cyprus in peace. In her opinion column, Ros-Lehtinen strongly condemned the "illegal military occupation of Cyprus by Turkish troops," highlighting the "75 [United Nations Security Council] resolutions calling for Turkey to allow Greek Cypriots to return to their homes and to withdraw its troops from Cyprus."
Turkey invaded the Mediterranean island in 1974, dividing it between the north and south, causing massive destruction of life, land and religious artifacts. The decades long presence of Turkish troops in Cyprus, which today number 40,000, in addition to Ankara's promotion of mainland-Turkish emigration to the occupied territory, amount to Turkey's "creeping annexation" of the island, according to Ros-Lehtinen.
Cyprus is a member of the European Union (EU), which Turkey aspires to join, with US support. Yet Turkey does not recognize the existence of the Cypriot Republic, a major obstacle in Turkey's EU bid. In recent months, pressure has been mounting heavily on Turkey to end its illegal occupation and help bring about a peaceful reunification of the island, since Cyprus assumed the rotating EU Presidency on July 5.
As Ros-Lehtinen points out in her column, Turkish Prime Minister Recep Tayyip Erdogan's statements unequivocally illustrate Ankara's annexation policy. While in Cyprus last year Erdogan told Turkish-Cypriots, "If you don't want us to send people, you need to have more babies." Also last year, Erdogan visited Germany; home to approximately 3 million ethnic Turks. In his address to the Turkish-German community Erdogan told his ethnic kin to integrate into German society, but to resist "assimilation," irking German officials. Statements such as these do little to quell Western fears of the Turkish Prime Minister and his ruling Justice & Development Party's growing neo-Ottomanism, which many view as an extension of the Ottoman Empire's pan-Turanism policy. That policy led to the 1915 Armenian Genocide, where 1.5 million Armenians perished in a systematic effort by Ottoman Turks to cleans Anatolia of its ethnic Christian (Armenian, Greek and Assyrian) origins.
Chairwoman Ros-Lehtinen is a member of the Armenian Caucus, Hellenic Caucus & Turkish Caucus. As previously reported by FLArmenians, Chairwoman Ros-Lehtinen was instrumental in the successful passage of H. Res. 306, the Protection of Christian Heritage bill, by the full House of Representatives in December of last year. Ros-Lehtinen and Bilirakis are the only members on the Armenian Caucus from the Florida delegation, and the only members of the Florida delegation to cosponsor H. Res. 306.
In February, the American Hellenic Institute (AHI) held a screening of the one-hour documentary "Cyprus Still Divided: A US Foreign Policy Failure," at the Archimedean Academy Amphitheater in Miami, Florida. Chairwoman Ros-Lehtinen offered the keynote address at this event and expressed strong support for Hellenic-American issues. Reflecting on her family's experience fleeing the communist regime of Cuban dictator Fidel Castro, "I know…what is at stake if we in this country fail to support the Greek-Cypriots in their struggle," Ros-Lehtinen said.
Whether Congressional leaders genuinely support efforts to protect international religious freedom in Turkey, especially in the face of growing persecution of Christian minorities and a culture of anti-Christian intimidation throughout the Middle East, remains to be seen in either US law or the execution of foreign policy. Although foreign relations is Constitutionally reserved to the Executive branch, Congress retains many tools at its disposal, such as the state department authorization act, national defense authorization act, foreign assistance appropriations measures, and the authorization of US military and defense company procurements, all of which have the ability to dramatically impact US policy in the region.
Campaign 2012: A Look Through the Armenian-American Lens
By Taniel Koushakjian
FLArmenians Political Contributor
We are now less than a year away from the 2012 elections and the campaign trail is already heating up. The race for the white house has catapulted various GOP candidates to the top of the mountain, only to see them tumble from its peak. So far we have seen some historic debate gaffes, incredibly bold policy proposals and unorthodox candidates try to distinguish themselves from each other, all in an effort to be the anti-Romney; the presumptive GOP nominee. But this election season is going to be unlike any other. Fresh campaign tactics, new technologies, redistricting and the latest player in the political arena, the SuperPAC, are all poised to dramatically change the way Americans vote in 2012. And these factors will impact not only the presidential race. What we see in the presidential contest will be evident in congressional races as well.
So what does this all mean for the Armenian-American community? Let's take a look.
In congressional elections, for decades Armenian-Americans have been active in raising Armenian issues and concerns, upon which politicians compete for our vote. In recent years, the small but growing Turkish-American community has followed suit. From its peak in the 110th Congress, the Congressional Armenian Caucus boasted over 160 Members of Congress. Today it stands at 135 Members strong. At the same time, the Congressional Turkish Caucus grew its ranks from just over 60 in 2006, to 126 Members today, a 200 percent growth rate.
So far this year, 17 House Democrats and 9 House Republicans have announced their retirement or will not be seeking re-election in their present seat. The number of outright retirements can be attributed in large part to the redistricting process, a once a decade phenomenon. The announced retirement of Rep. Barney Frank (D-MA), a strong leader on Armenian issues, is a prime example. Additional retirement announcements can be expected in the coming weeks.
As of this writing, the Armenian Caucus is set to lose 9 Members: Representatives Lynn Woolsey (D-CA), Dennis Cardoza (D-CA), Jerry Costello (D-IL), John Olver (D-MA), Barney Frank (D-MA) and Dale Kildee (D-MI) have all announced retirement. Congressman Kildee's nephew, Dan Kildee, is a candidate for his uncle's seat. In addition, three Armenian Caucus Members are running for other office: Rep. Bob Filner (D-CA) is running for mayor of San Diego, Rep. Chris Murphy (D-CT) is running to replace Joe Lieberman (I-CT) in the Senate and Rep. Shelly Berkeley (D-NV) is also running for the Senate. As of this writing, the Congressional Turkish Caucus is set to lose 7 Members: Reps. Mike Ross (D-AR), Dan Boren (D-OK) and Geoff Davis (R-KY) are retiring outright, while Reps. Connie Mack (R-FL), Denny Rehberg (R-MT) and Jeff Flake (R-AZ) are running for the Senate. Rep. Mike Pence (R-IN) is running for Governor. Mack, Flake and Pence all sit on the House Foreign Affairs Committee where they voted against the Armenian Genocide resolution in 2007 and 2010.
Redistricting has resulted in some of the above retirements, but it is also putting pro-Armenian incumbents in head-to-head battles and making re-election much more difficult for others. Looking at congressional champions of Armenian issues, Armenian Caucus Co-Chair Frank Pallone, Jr. (D-NJ) and Armenian Genocide resolution sponsor Adam Schiff (D-CA) have not been adversely affected by redistricting. However, Armenian Caucus Co-Chair Ed Royce (R-CA) and Armenian Genocide resolution sponsor Robert Dold (R-IL) are not as fortunate. Redistricting has made Dold's seat bluer, and given his narrow victory in 2010, he is a top target for Democrats in 2012. Congressman Ed Royce has also been victimized by redistricting, putting him in a dual-incumbent battle with Armenian Caucus Rep. Gary Miller (R-CA). In New Jersey, reports indicate that Armenian Caucus Member Steven Rothman (D-NJ) has decided to challenge his colleague, fellow Armenian Caucus member Bill Pascrell (D-NJ) in the redrawn 9th Congressional district, setting up a costly dual-incumbent primary.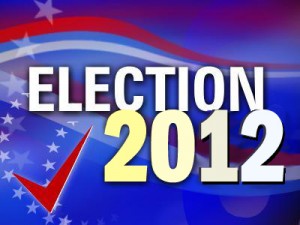 The most prominent tete-a-tete battle to result from redistricting has put two pro-Armenian (and pro-Israel) incumbents in the same district: House Foreign Affairs Committee Ranking Member Howard Berman (D-CA) and House Foreign Affairs member Brad Sherman (D-CA), both champions on Armenian issues. Rep. Sherman has a decades-long record on Armenian issues, particularly the Armenian Genocide. Congressman Berman has a similarly strong record and as Chairman of the Foreign Affairs Committee in 2010, ensured the successful passage of H. Res. 252, the Armenian Genocide resolution. Berman is the favorite in the race, having ratcheted up over 30 endorsements, and enjoys the backing of three SuperPACs. A product of the 2010 Citizens United vs. FEC Supreme Court ruling, SuperPACs are independent expenditure only committee's that can raise and spend unlimited amounts of money.
In addition to working with our friends in Congress, electing Armenian-Americans is long overdue. This year we saw a new face emerge, Oregon Labor Commissioner Brad Avakian who sought the Democratic nomination for the 1st Congressional district. Although unsuccessful, he was able to garner 22% of the vote in the primary, no small feat. As of this writing, only one Armenian-American has officially filed papers to run for Congress, while another is preparing to jump in: David Krikorian and Danny Tarkanian, respectively.
David Krikorian is no stranger to Armenians, having unsuccessfully challenged Rep. Jean Schmidt (R-OH) in 2008 and 2010. Schmidt, the top recipient of Turkish PAC money, filed a complaint against Krikorian with the Ohio Elections Commission (OEC) after Krikorian accused her of taking Turkish "blood money" on campaign advertisements in the 2010 race. The OEC ruled in Schmidt's favor. However, following the election, the House Ethics Committee began an investigation into the free legal services provided to Rep. Schmidt by the Turkish American Legal Defense Fund and the Turkish Coalition of American. Although the House Ethics Committee found no wrong doing on Schmidt's part, she was ordered to repay the $500,000 legal bill and amend her financial forms to reflect this in-kind contribution. According to a December report in Roll Call, Schmidt "has yet to amend her financial disclosures or begin repaying the debt."
Danny Tarkanian, the son of former University of Las Vegas basketball coach Jerry Tarkanian, is preparing to run in the new 4th district of Nevada. According to a December poll by the conservative Pubic Opinion Strategies, Tarkanian overwhelmingly leads his primary challenger (73% to 9%) and when matched up with the Democratic front-runner, he holds an 11-point advantage. Tarkanian has not officially filed and has stated that he will announce his intentions in January.
Turning to the presidential race, we have President Obama, whose record on Armenian issues is not unfamiliar. Obama deserves acknowledgement for his audacity to speak about the Armenian Genocide inside the Turkish Parliament, something no U.S President has ever dared, and for overseeing the signing of historic Protocols by Turkey and Armenia. However, his broken promise of employing the proper term, Armenian Genocide, in the annual April 24 statement, as well his policies toward Azerbaijan, from disproportionate military funding to Ambassador Bryza's recess appointment, leaves many Armenian-Americans skeptical.
Looking at the GOP field today, we have two front-runners: Mitt Romney and Newt Gingrich. Neither can be viewed as favorable through the Armenian-American lens. During President Bill Clinton's second term, then-Speaker Gingrich built a leadership team that consisted of Dick Armey, Robert Livingston, and Dennis Hastert; all of who went on to lobby on behalf of Turkey against U.S. reaffirmation of the Armenian Genocide. Turning to Mitt Romney, it was positive to see pro-Armenian officials, such as former Senator Robert Dole (R-KS), Senator Mark Kirk (R-IL) and former Congresswoman Susan Molinari (R-NY), endorse Romney for the GOP nomination. However, from a legislative standpoint, it is cause for concern that Senator Roy Blunt (R-MO) is his Congressional liaison. In 2007, Blunt, then-House Republic Whip, was appointed by President Bush to the Foreign Affairs Committee the day before a vote on the Armenian Genocide resolution, in order to whip his Republican colleagues to vote against the bill. Recently, Senator Blunt won a top post, securing his position within the Republican Senate leadership, and is working to rake up Congressional support for Romney.
It's definitely too early to say what is going to happen between now and November 6, especially in the race to the White House. While the focus is on the Republican primaries, Democrats are activating their grassroots in what is likely to become one of the nastiest and most expensive campaign seasons ever. In politics, anything is possible and there is certainly a long road ahead. In the meantime, it is critical that Armenian-Americans know where our elected officials stand, with whom they are associated, and their record in support or opposition to Armenian issues.
Taniel Koushakjian is an independent political commentator for Florida Armenians. He received his bachelor's degree in political science from Florida Atlantic University in Boca Raton, Florida, and is currently enrolled at the George Washington University Graduate School of Political Management in Washington, D.C.
This article originally appeared in Massis Post.
*Correction: An earlier version mistakenly referenced Dan Kildee as his uncle, current Rep. Dale Kildee and misattributed Ranking Member Howard Berman's 30 endorsements to his challenger Rep. Brad Sherman.
Updated January 9 at 6:00 pm.