Contributors
Robyn and Doug Kalajian
FLArmenians Cuisine Contributors
Robyn Kalajian is a retired culinary teacher and Chief Cook at www.TheArmenianKitchen.com. Douglas Kalajian is a retired editor/journalist and Sous Chef at www.TheArmenianKitchen.com.
Robyn received her B.A. in Home Economics Education from Montclair State College in New Jersey, and received culinary training at Johnson and Wales University in North Miami. Doug received his B.A. in Journalism & English from Thomas Edison University in New Jersey.
Robyn and Doug Kalajian reside in Boynton Beach, Florida.
Arsine Kaloustian Rosenthal
FLArmenians Communications Director
Arsine Kaloustian Rosenthal has been a part of the Armenian-American Community in Florida since the age of 5.  She, along with Taniel Koushakjian, was in the first class of children in Sunday School and Armenian School at St David's Armenian Church in Boca Raton.  A graduate of University of Florida, Arsine now works in Banking and Finance in Stamford, Connecticut, while continuing her education in the field of Public Relations at New York University.
A permanent resident of West Palm Beach, she is active in event planning for several South Florida charities and has written articles and press releases for many local South Florida publications. She was also an accredited member of the press at the 2004 Cannes Film Festival.  In her spare time, Arsine enjoys spending time with her family and friends, reading, seeing independent films, traveling, cooking and playing the piano.
Taniel Koushakjian
FLArmenians Managing Editor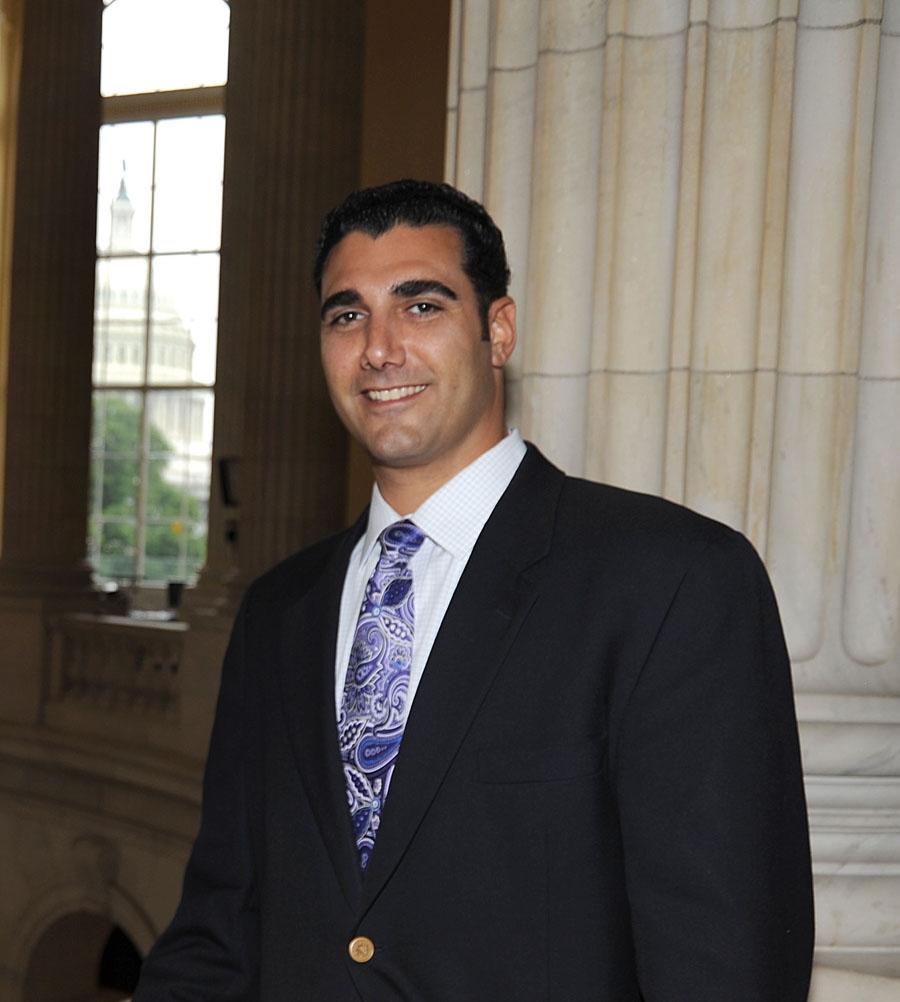 Taniel Koushakjian is an independent political commentator on Armenian-American issues. He has published articles and given presentations on the Armenian-American community, U.S.-Armenia relations, South Caucasus, Armenian Genocide and human rights, and U.S. campaigns and elections across the United States. Koushakjian is also active in multiple Armenian-American organizations.
Growing up in South Florida, Taniel, along with Arsine Kaloustian Rosenthal, was a member of the first ACYOA organization at St. David Armenian Church. He later co-founded the South Florida Armenian Student's Association at Florida Atlantic University, where he received his B.A. in Political Science. He currently works in politics while enrolled at the George Washington University, Graduate School of Political Management, in Washington, DC. Follow him on Twitter @Taniel_Shant.
Janna Mossinyan
FLArmenians Jacksonville Contributor
Janna Mossinyan is an active member of the Jacksonville Armenian-American community, and sings in the parish choir. She is currently studying Political Science at the University of North Florida.
Carole Meghreblian
FLArmenians Naples Contributor
Carol Meghreblian is a retired elementary school teacher from Cranston, Rhode Island.  She was a member of St. Vartanantz Armenian Apostolic Church in Providence, where she served as superintendent of the Sunday school. Carole and her husband have been permanent residents of Naples since 1995.  Carole's husband is the Treasurer, while she has served as Parish Council Chair of the Armenian Church of Southwest Florida since 2009. They have two adult children also living in Florida.
Mark Mustian
FLArmenians Tallahassee Contributor
Mark Mustian is an attorney practicing public finance law in Tallahassee, Florida, where he is also an elected City Commissioner. He's a graduate of the University of Florida (B.S., 1980, J.D., 1983), married to the former Greta Sliger and the father of three children, Bern, Eva and Jackie. His second novel, The Gendarme, which deals with the Armenian Genocide, was the winner of the Gold 2010 Florida Book Award for general fiction and has been published in 9 languages.
Grant Pakhtigian
FLArmenians Sports Contributor
Grant Pakhtigian is a sports writer for www.Fauowl.com, www.UMiamicanes.com and www.tennisaroundtheworld.wordpress.com, among others. He received his Bachelors of Business Administration in Accounting from St. Thomas University in Miami and resides in West Palm Beach, Florida.
Tina Varjabedian
FLArmenians Miami Contributor
Tina Varjabedian is a Graduate Assistant at Florida International University's School of Mass Communication. She has served in multiple American-Armenian organizations in her hometown, Los Angeles, and has branched out to further engage in national and global projects. Some of her work has included an educational, political, and community development project in the townships of Cape Town, South Africa and the (Re)New Orleans sub/urban relief and recovery project in New Orleans, Louisiana, for which she received the Presidential Volunteer Award in 2008.  Tina currently resides in Miami, Florida where she is pursuing a Graduate degree in Global Strategic Communication at Florida International University.